Finally, a new post. Damn, I've been slacking.
This past week, there was a sale on flatbreads at the store. On a whim I decided that some flatbread pizzas would be tasty and quick. Both are incredibly important with my schedule right now. I collected a variety of materials so that I could make a variety of pizzas, and here is my first offering.
Spicy Barbecue Chicken Flatbread Pizza
1 flatbread
1/4 cup or more (your preference) Spicy Barbecue Sauce. I used
Famous Dave's Devil's Spit
, which was mighty tasty I might add.
1/4 Cup Prepared, Diced, Roasted Chicken or Seitan seasoned with salt, pepper, and garlic powder.
1/4-1/2 cup Grated Smoked Mozzarella Cheese
Preheat oven to 450
Prepare pizza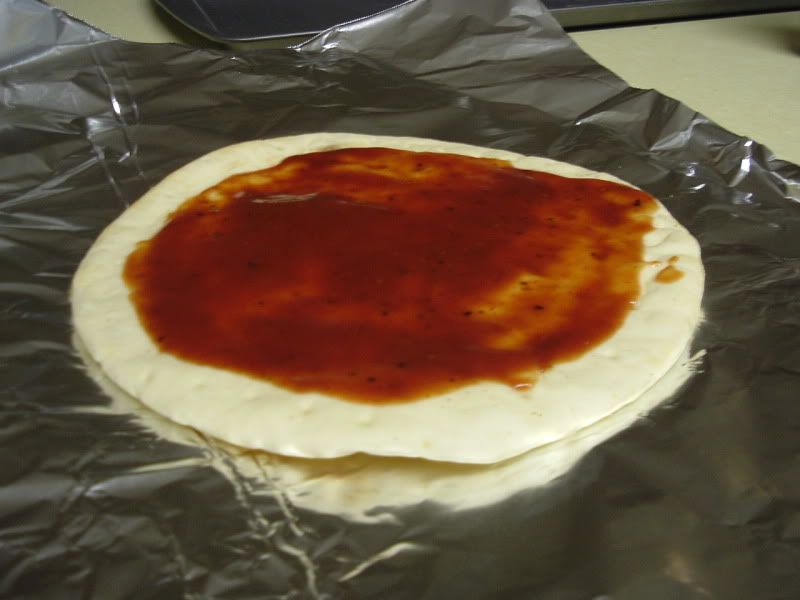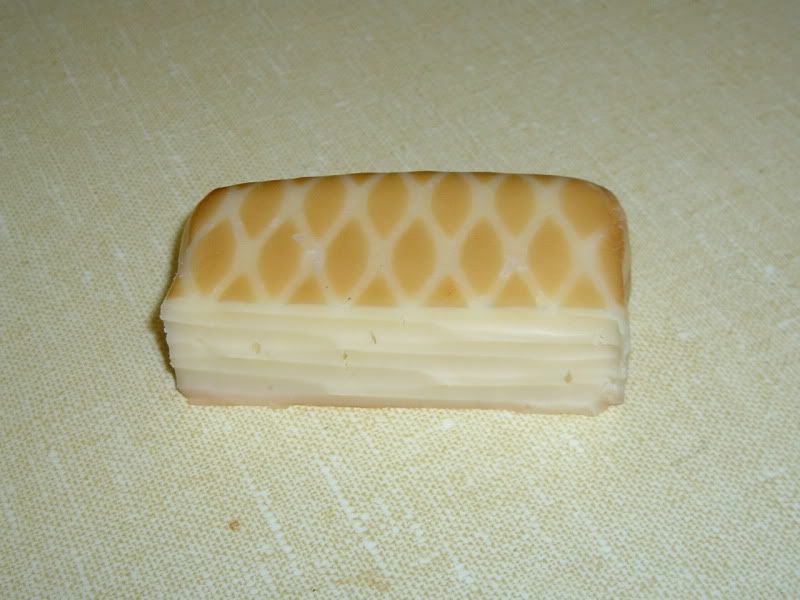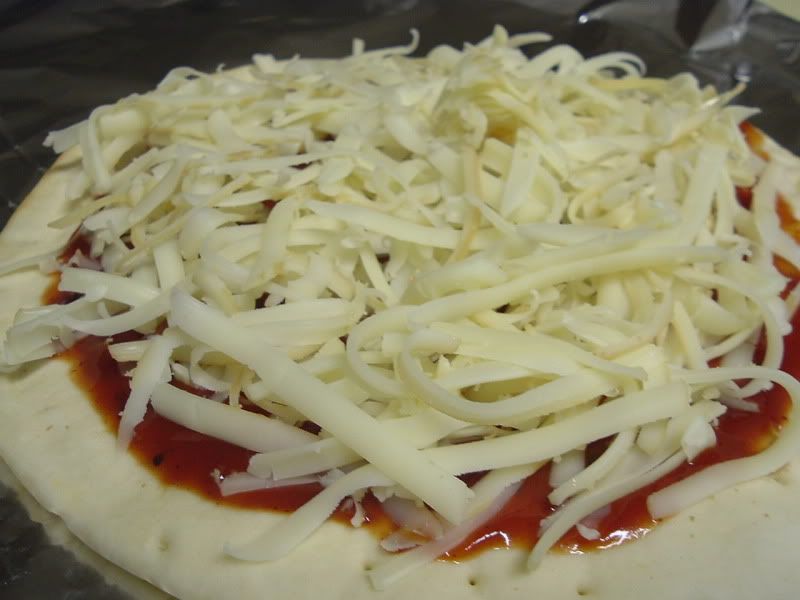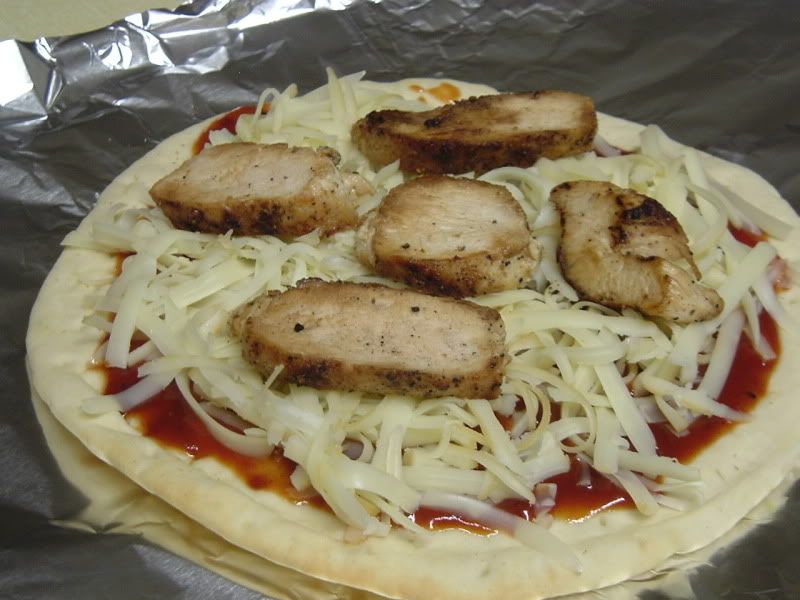 Place directly on oven rack and bake until cheese is melted, about 10-15 minutes
Serve and Enjoy.